Find our products at the following distributors




Tackle Flea Infestations Fast
CAPSTAR® (nitenpyram) is a fast-acting oral flea treatment that kills adult fleas. With one easy oral tablet, CAPSTAR® begins killing adult fleas on pets within 30 minutes and is 90% effective against adult fleas within 4 hours for dogs and 6 hours for cats.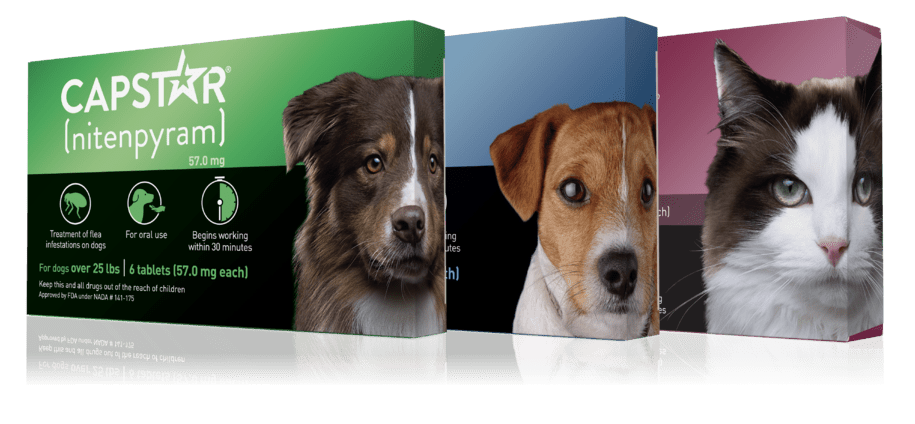 Keeps Fleas & Ticks From Coming Back
NEXTSTAR™ starts killing fleas and ticks in 5 minutes on dogs and 15 minutes on cats while preventing reinfestations for 30 days. Previously only sold by vets, this effective, fast-acting flea and tick topical formula is now available without a prescription.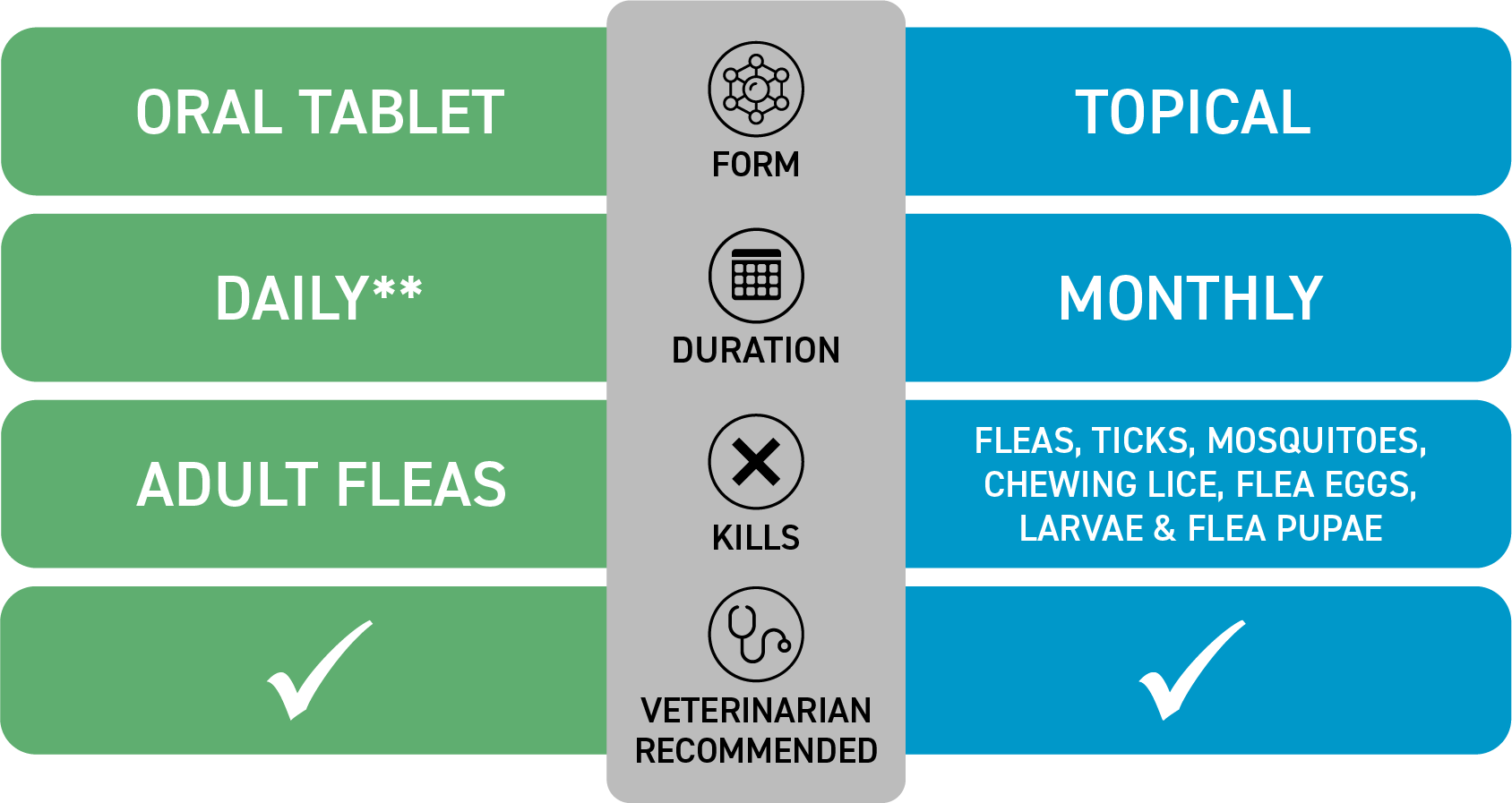 Capstar® (nitenpyram) tablets kill adult fleas and indicated for the treatment of flea infestations on dogs, puppies, cats and kittens 2 pounds of body weight or greater and 4 weeks of age and older. Always read, understand and follow the label and use directions.
*Fastest killing comparison for dog formula only. Based on label claims for NextStarTM flea and tick topical for dogs, and other leading dog topical brands. Data on file.
**Use daily if the flea infestation persists.